The Gemhammer Weekly Update: 4/8/2016
On Wonder, Pouches and Stretch Goals.
Good Evening You Wonderful Internet People,
I'm back with another Weekly Update and just as I promised, I have some really incredible stuff to share with you. So let's jump right on in.
The Deck of Wonder- On Sale Now
It's official! Gemhammer's own Deck of Wonder is now on sale at DrivethruRPG.com, so all of your wonder rod wielding, wild magic using, chaotic casters of spells can rest at ease knowing that things are about to get a whole lot more interesting.
Each deck comes with 100 spell effects and the "Deck of Wonder" item description. Although we recommend the deck for use with D&D and Pathfinder, the spell effects aren't rule specific and can be used in any campaign.
Unfortunately, the tuck boxes aren't available at this time. However the Deck of Wonder is available in a clear, plastic deck box.
Order yours today at:
https://www.drivethrurpg.com/product/179792/Deck-of-Wonder
Deck of Many Things Relaunch News
With the relaunch just beyond the horizon, I wanted to share with you some of the things that will be available in the new Kickstarter that we didn't have before. We really listened to your feedback and are working hard to make some of your requests a reality. Last week we discussed the changes to the card backs and put it to a vote. This week, I wanted to share with you a new item that will be available, as well as part of our model for Stretch Goals and Backer Achievements.
We're not going to go over everything that will be available in the the Relaunch because it's just not ready, and believe me there is a lot more coming.
Relaunch: Leather Pouches
The Deck of Many Things is described in-game as coming in a bag or wooden box, and to that end, many of you requested that the decks come packaged that way. While we couldn't make it cost effective to package all the decks that way, we will have several Pledge Levels that come with a bag or case. Today I want to share with you our new Leather Pouches.
These amazing leather bags are being made by the fine people at Caracoda and Leather Tarot Bags. You can check out their amazing wares here:
https://www.tarotleatherbags.com
http://www.caracoda.com
Each one of these bags will come with a full set of the Deck of Many Things, including the Original Deck of Many Things, The Deck of Many More Things and the Deck of Many Things 0th Edition. Each bag is hand made and the leather is hand tooled, the cards fit inside perfectly, and we couldn't be happier with how these turned out.
These bags will only be available in a limited quantity during the Kickstarter, but if there is sufficiant interest in them, we will be glad to order more in the future.
Relaunch: Stretch Goals/Backer Achievements
In the first Kickstarter we really only had one Stretch Goal, the Dungeon of Many Things. Several people suggested that we might expand the stretch goals and expand them we did. We're still waiting on word back on a couple of things we've planned for the Stretch Goals so I'm not going to go into what they all are, but I am going to share with you our Backer Achievements and how the process will work.
There are 21 Backer Achievements in all, and for each achievement unlocked we will make a free PDF download available to the Backers. Maybe you'll get a map, a trap or a cool new monster, I can't tell you what they'll be but I can tell you that they will be awesome.
In addition, there will be special Stretch Goals attached to unlocking set numbers of Achievements.
For example unlocking 4 Achievements will give a very special reward.
Trust me, they only get better from there. We'll be sure to let all you achievement hunters know when you can start unlocking these, but for now, just imagine how sweet that d4 is gonna look next to your very own Deck of Many Things.
Sneak Peak Art
Finally, we once again have a bunch of art from Beth and Mina! I'm ecstatic with how these have been coming along and I hope you enjoy them as much as I do.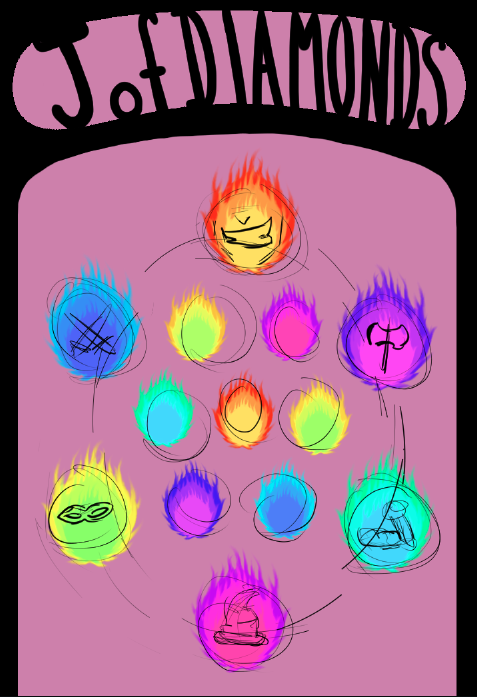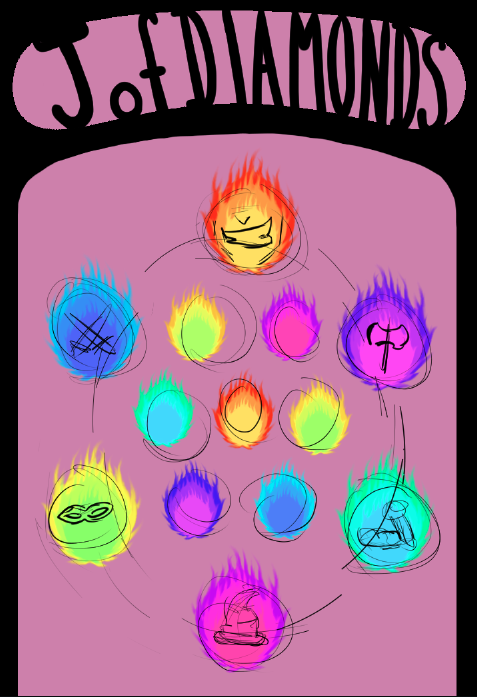 That's all for this week, join us next time where I blow your minds with even more amazing stuff. In the mean time stay classy you wonderful internet people.
-Conor