The Gemhammer Weekly Update - Late Edition - 09/06/16
Pre-Orders, Podcasts, and Patreon!
Also artwork and stuff for the Kickstarter and stuff....
Good Evening You Wonderful Internet People!
I come to you on this Tuesday night to bring you a very late weekly update. I once again come to apologize to you for not updating in a timely fashion. Unfortunately, the actual business of making More, Better Game Stuff is often much more time consuming then I give it credit for. Especially when the day job, family obligations, unexpected photoshop CS4 madness, banishing to the astral plane and house chores are concerned.
Pre-orders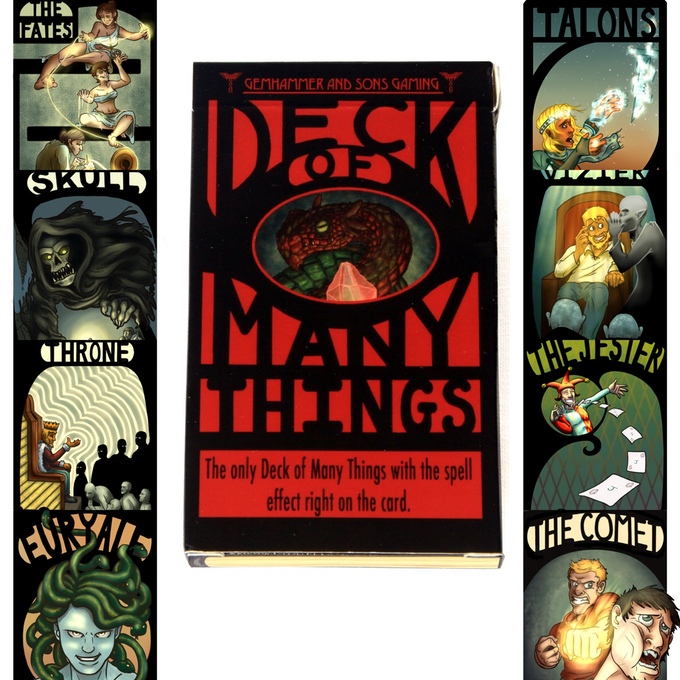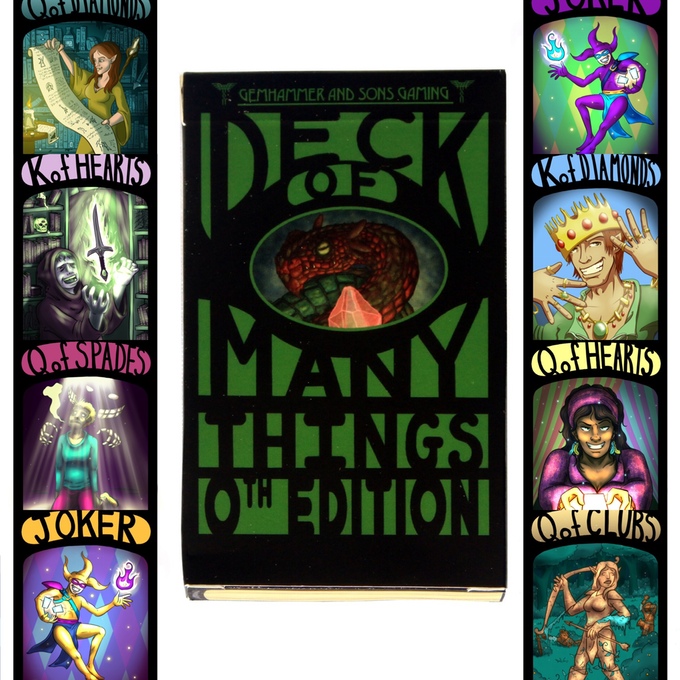 As you may or may not be aware, the Deck of Many Things are available for pre-order via our store (yes, it works now). If you missed the kickstarter and wanted to get ahold of one of our fine decks, now is your chance to do so. If you own and/or operate a game/hobby store and are interested in purchasing our decks whole sale, please message us at scribe@gemhammer.com.
The Gemhammer Weekly Podcast
In addition to the blog that I've been late to update, Joe and I now have a weekly podcast. We talk about our home campaign, game tips, Stranger Things and right now we even have a contest for the best re-skin of a D&D 5th edition class. The winner will receive a Cure Wounds Lite t-shirt. How do you enter? What are the rules? Well head on over to you favorite podcasting service or to our YouTube channel and listen to our most recent update to find out more. You can click on the image above to link to our youtube, or click podcast at the top of the page.
Patreon
Patreon is a voluntary subscription service to help the creators you love create more things, and starting this month we're going to be using Patreon as a vehicle to bring you that More, Better Game Stuff. Those who pledge at the $1 level, will be truly helping us to start crowdfunding all the More, Better Game Stuff we do. You'll be given direct access to our game designers and artists through a Patreon-exclusive Facebook group. At the $5 level, along with the lower perk, you'll also be listed as a Patron at Gemhammer.com.
Additionally, all those who support our patreon this month will also receive a set of 5 NPC's and Hirelings to take with you on your home campaigns. Click the image above to go to our Patreon page and become a patron.
Sneak Peek Art
For you this week we have some sneak peak art for the NPC's and Hirelings that will be available on the patreon, the You and You (reverse sex) cards from the Deck of Illusions, and The Couple from the upcoming Deck of Many More Things. We hope you enjoy, and we'll see you next weekend!